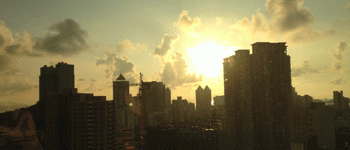 What makes today so special and how is it different from any other day. When I tell you today changed my life the question would be, what happened today? It is a normal day like any other.
As I type this post it's raining, no sunshine and gloomy outside. One of those days to stay inside maybe some TV or a good book comes to mind. But not today. Today is special.
If we always focus on how things look our decision or motivation could be swayed by a feeling. Every time we take in a breath our body responds by processing the oxygen, breaking it down into what is needed for us to survive.
With this in mind, think about today. Are you breathing? If the answer is yes then you are a survivor and capable of dealing with the issues of today.
This is the day the Lord has made and we should rejoice and be glad. I made a decision today that you will read about in the future. It wasn't sunny and warm and the conditions were not perfect, but I was breathing and that was enough.
Take the opportunity to relax and breath and refresh your outlook, today.
It's Time To Refresh.