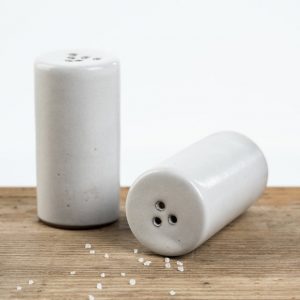 Father thank you for this food…..
Dear Lord we give thanks…
Jesus it is by your power that we….
The word Grace will bring up a different thought for everyone. When I think of grace, it would normally make me think of prayer before a meal initially then I would think of Gods grace that is extended to us daily.
But now I think of grace every time I open my mouth. Even as I type, grace is on my mind. We live in a time when everyone seems to be negative about something, well almost everyone.
"Ye are the salt of the earth: but if the salt have lost its savor, wherewith shall it be salted? it is thenceforth good for nothing, but to be cast out and trodden under foot of men."
‭‭Matthew‬ ‭5:13‬ ‭ASV‬‬
https://www.bible.com/12/mat.5.13.asv
Take care in how you talk to people. You can not control how they think. But you are always in control of what you say. 
What is the value of seasoned words? Every time we communicate their is an opportunity to season the words with grace as they leave our lips. Even a bad message seasoned properly can be received well. 
It's Time To Refresh