Why are so many selfie's taken in bathrooms? This may be an obvious answer to some but I really had to ask. I see photos all the time with toilet seats, stalls, shower doors and all kinds of stuff in the background. But if you block out all the distractions, it's normally a good shot. My wife and daughter's told me it's because normally those are the best mirrors to show your reflection.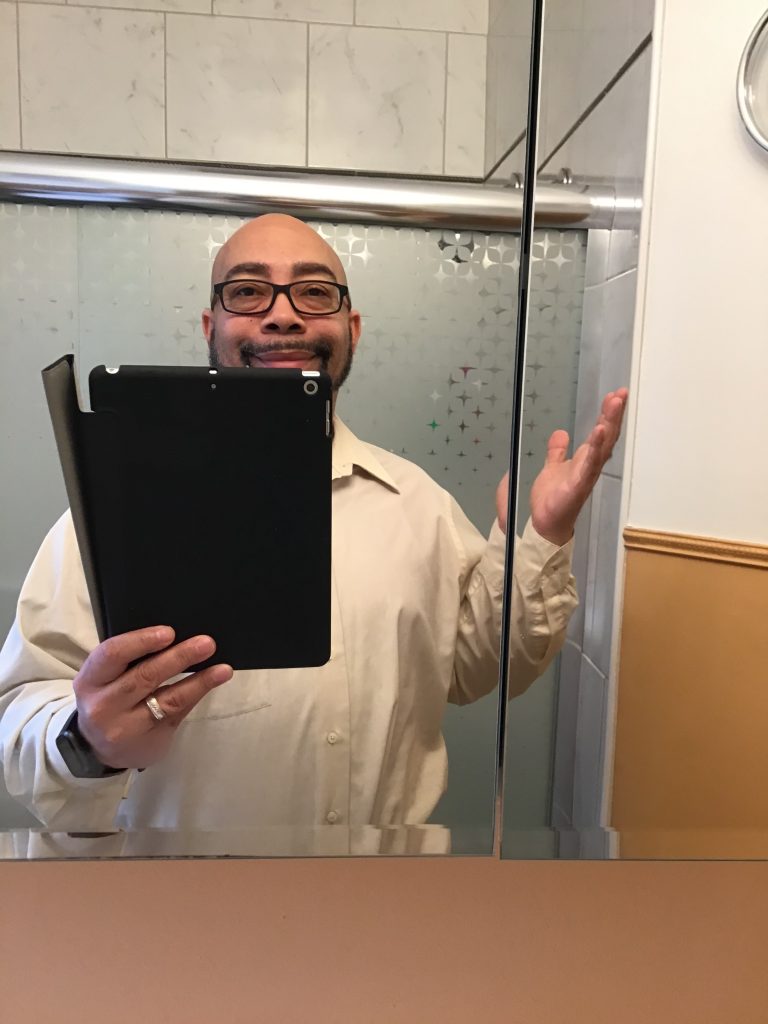 We want the image that is going to give the most exposure and reflect us the way we want to be seen. We want to display that image in the mirror or our reflection.
"So God created man in His own image, in the image and likeness of God He created him; male and female He created them." Genesis 1:27 AMPC
This verse makes me think about how God took a selfie when he made us. I believe when we block all the distractions he made us flawless!
""I will praise thee; for I am fearfully and wonderfully made: marvellous are thy works; and that my soul knoweth right well." Psalms 139:14 KJV
No matter what angle you pick, God created a masterpiece in you.
"For we are God's masterpiece. He has created us anew in Christ Jesus, so we No resolution or a reset, just a refocus, a reflection to see my image going into 2021. I made a quick list.can do the good things he planned for us long ago." Ephesians 2:10 NLT
No resolution or a reset, just a refocus, a reflection to see my image going into 2021. I made a quick list.
Our marriage relationship was tested and grew
Our family relationship was tested and strengthened
Our faith was tested and dug deeper
Our working conditions were tested and evolved
Our health was tested and God sustained
Our love ❤️ for others was tested and we loved harder
Our resources were tested and held on
Our compassion was tested and we supported
Our technical ability was tested and developed
Sitting here reflecting on the year, we were tested. Much like any other year but 2020 was special with COVID-19. I want to walk away with what God wanted me to see.
Everyone is going to get something from 2020. Every story will be different. Some with tears, others with joy. We will all have some reflection or an image of things going forward.

Find the best reflection and let it help you grow in God and your relationships with others..
It's Time To Refresh