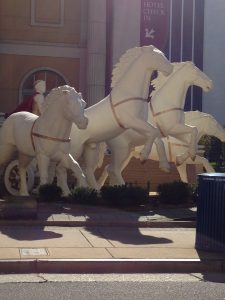 What goes around comes around, "karma", "treat people the way you want to be treated". Over the years we have been influence by these and many other statements. How about this one "He got what he had coming" or "you reap what you sow". All these statements have a general theme. What you do and how you act will have a consequence in your life.
I came to a point in my life where it seemed like doing the right thing wasn't always right. And then I started reading how bad things happen to good people and good things happen to bad people. This helped me continue to do what I knew was right. Not for an outcome but because it was the right thing to do. Doing good or the right thing helps you feel better.
In the word of God, Paul tells us a little about how doing good works in our favor. Galatians 6: 7 Do not be deceived: God cannot be mocked. A man reaps what he sows. 8 Whoever sows to please their flesh, from the flesh will reap destruction; whoever sows to please the Spirit, from the Spirit will reap eternal life. 9 Let us not become weary in doing good, for at the proper time we will reap a harvest if we do not give up.
Don't get tired of doing good – it is worth the effort.
It's Time To Refresh