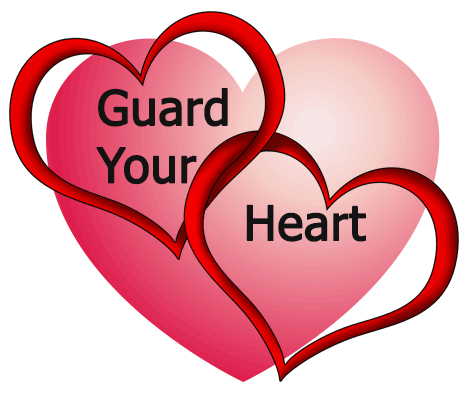 February is heart month and all I have been posting matters of the heart. The month is dedicated to heart awareness nationwide. I used the theme because our heart is so important on all levels.
  Heart disease is the leading cause of death for people of most ethnicities in the United States. Your heart is the most important muscle in your body. The first thing checked in an emergency is to find a pulse. 
  If this is not enough we also deal with matters of the heart when it comes to people.
I posted this yesterday "when you have someone's heart, you have everything". and I stopped my post as soon as I typed it. 
Some people give and give until they don't have anything left for themselves. Don't give away your heart. It is very hard to get back. If you have to take it back, it normally comes back broken.  It has to be guarded so it can be sensitive and open ready to receive, pliable and not stony. 
Slow Down
Don't move to fast or trust to soon when getting to know someone. Time is the great interrogator. 
Be Patient
Try not to put yourself in a vulnerable situation. Easier said than done, but if you are aware you have a chance. History can repeat itself. (if you don't know it)
Listen To God
The preparations of the heart in man, and the answer of the tongue, is from the Lord. All the ways of a man are clean in his own eyes; but the Lord weigheth the spirits. Commit thy works unto the Lord, and thy thoughts shall be established.
Proverbs 16:1-3
I receive a Mega Bite everyday to my phone. They are 2 minute or less bite size videos to help start your day with the word of God. Easy to listen to as you prepare during your morning routine.
  This is my Pastor, Bishop Eric Clark. Watching him prepare video everyday to inspire and help us with the word of God  was my inspiration for this blog.
I pulled a few clips for my Heart topic through the end of this month. 
Proverbs 4:23 Keep thy heart with all diligence; for out of it are the issues of life.
It's Time To Refresh